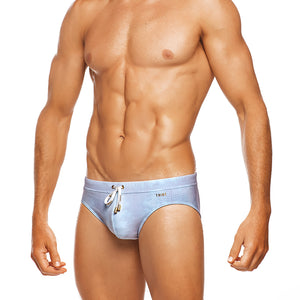 Fully lined.
80% Nylon & 20% Elastane.

Our sustainable Eco friendly fabric is manufactured from regenerated plastic waste, collected from the ocean through the "healthy seas initiative", combines strength with muscular compression for the perfect fit.
Comfort through breathable technology, which is hyper resistant to chlorine, sunscreens and oils - more than twice that of competitors fabrics.